Associated member since 10/2019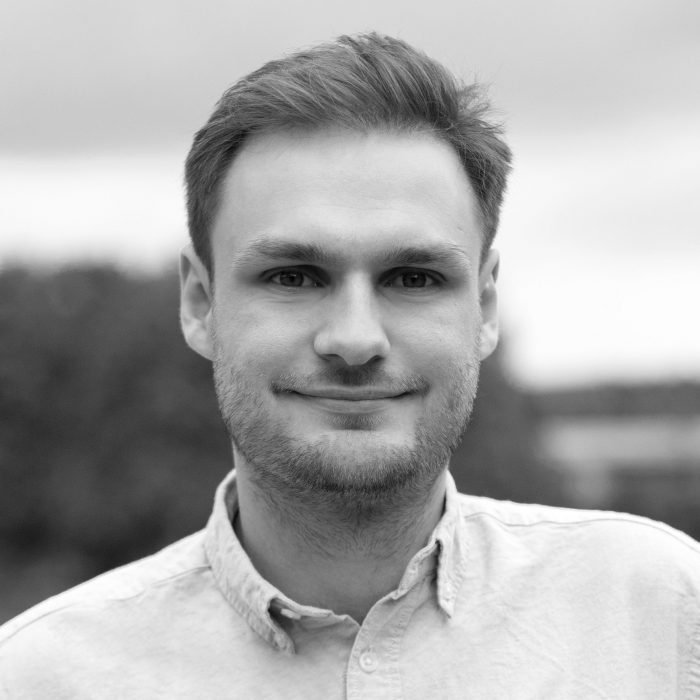 Contact
E-Mail: jan.harms@hhu.de
---
Title of the Dissertation
Reading Clues in True Crime Formats. Intermedia Narrative with Evidence-Making Documents. (Working title)
---
Project Description
This doctoral project examines current forms of the true crime phenomena as processes of trans- and intermedia reading of clues. In recent years, there has been a proliferation of such formats which in the form of documentary series retrace crimes and their investigation. They can function as titillating docutainment, as popular dissemination of forensic specialist knowledge, as critical questioning of power structures, or even as activist interventions.
For instance, following the principle of "One story, told week by week", since October 2014 the podcast Serial has reconstructed a murder, the police investigation and the trial. The case quickly attracted national and international interest and became the subject of countless discussion forums, blogs, other podcasts, a book and in 2019 a four-part documentary by the broadcaster HBO. This example displays a current tendency of true crime: individual cases spread as transmedia narratives across different media, while at the same time, intermedia assemblages of artefacts of various provenance and media composition emerge in the course of this repeated and adapted re-narration. Diaries, crime scene photographs, tape recordings of police interviews or court transcripts are narrativised, highlighting their potential value as evidence or their inconsistencies.
True crime formats such as Serial or the Netflix production Making a Murderer (since 2015) show that it is indeed all about "More than one story, told week by week": official narratives are doubted, possible versions of events are multiplied and juxtaposed. The various iterations thus form counter-stories reflecting aspects of structural racism and questions of class, gender and sexuality. These elements form the basis of a reading of individual English- and German-language true crime series – with a focus on podcasts and streaming documentaries – from the perspective of media studies.
---
Scholarly Career
Since October 2019: Associated member of the DFG post-graduate programme "The Documentary. Excess and Withdrawal", Ruhr University Bochum
Since April 2019: Researcher at the Chair of Media Culture at the Institute of Media and Cultural Studies, Heinrich Heine University Düsseldorf
10/2017 to 12/2018: German Academic Scholarship Foundation Scholar
10/2016 to 01/2019: Master's degree in Media Culture and History of Art, University of Cologne
04/2014 bis 03/2019: undergraduate/research assistant and tutor at the Institute of Media Culture and Theatre, University of Cologne
10/2012 bis 09/2016: 10/2012 to 09/2016: Bachelor's degree in Media Culture and Art History, University of Cologne
---
Publications
---
Talks
"Medialität und Realität in Satoshi Kons Anime", presented as part of 4. Konferenz zur deutschsprachigen Animationsforschung "In Wirklichkeit Animation…", Fachhochschule St. Pölten, Österreich. (27.11.2018)
---
University Courses
Winter Term 2019/20: Seminar "Investigation und Verbrechen in medialen Repräsentationen", Institute of Media and Cultural Studies, Heinrich Heine University Düsseldorf
Winter Term 2019/20: Seminar "'What was Postmodernism?' Kulturen und Theorien der Postmoderne", Institute of Media and Cultural Studies, Heinrich Heine University Düsseldorf
Summer Term 2019: Seminar "Einführung in die Filmnarratologie", Institute of Media and Cultural Studies, Heinrich Heine University Düsseldorf
Summer Term 2019: Exercise "Wissenschaft und Kultur in Social Media. Strategien und kritische Reflexionen" (in collaboration with Sascha Förster), Institute of Media Culture and Theatre, Cologne University
Winter Term 2017/18: Reading course "Geschichte und Theorie der analogen Künste" (in collaboration with Hanns Christian Schmidt), ifs Internationalen Filmschule Köln
---
Miscellaneous
Memberships